ESXi host disconnected from vCenter
Do you ever wonder why your esxi is showing disconnected from vCenter?
No need to wonder any more. Below you can find a step by step instruction how to solve the issue
-Go to webclient
-Login to you vCenter- Home-Host and clusters- choose your vCenter- choose settings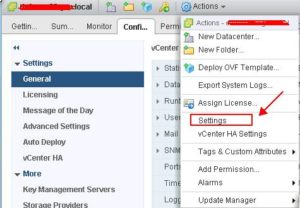 -Edit vCenter server settings

-Go to runtime settings-Make sure you have a valid ip available inside ¨vCenter server managed address¨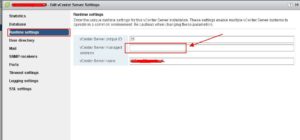 Most probably your esxi is disconnected from vCenter because of missing or wrong ip address. If that is the case, feel free to add a good IP and refresh webclient to see if the step solve the issue or not.
Remember the above issue most probably happen if your vCenter and ESXi use IPs from different range
Add a comment if I help you solve your issue and you like to thank me!
Until next time – Enjoy Virtualization. Take care Jobi